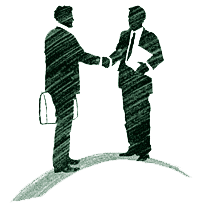 Hatton-Brown Publishers provides the top print publication marketing products in several industries, from forest products and bioenergy to small engines and custom motorcycles, delivering timely coverage of industry news, events, major players and suppliers and new products and technology. Informative and timely editorial makes reading Hatton-Brown publications valuable to our thousands of readers, and that value gives our advertisers an edge when promoting their products in Hatton-Brown publications. Yet not only does Hatton-Brown provide the best trade print publication products, the company also offers a variety of services to help your organization manage its marketing and media presence. Contact HB Services or complete the online contact form when you need::
Ad Layout—Professional and creative ad design, layout and production, including brochures, fliers and other marketing materials.
Basic Web Design—Not on the web? Hatton-Brown gets you there with basic web design and startup capabilities, including hosting services.
Database Services—Contact Hatton-Brown for database creation and building, plus database management to better utilize timely business information and key contacts.
Direct Mail—Let Hatton-Brown do it all when it comes to your direct mail plans. Pre-sorting capability reduces costs, and Hatton-Brown can provide turnkey direct mail projects and do it all from design and layout to list management and mailing.
Reprints—Show off coverage of your product or company with Hatton-Brown reprints, offered in both digital and print versions, with custom modifications that get your company noticed.
Survey Sponsorships—Rely on Hatton-Brown's valuable and loyal readership when you need critical feedback from potential customers. Hatton-Brown can help throughout the process, from survey design and layout to mailing print and digital survey and also compiling results.